Companies today are constantly working on increasing their business operations and are becoming more global. This increases the threat and risk a company can face. Therefore at Blue I Enterprises we offer commercial security services to banks, ATMs, shopping malls, retail outlets and corporate offices
ATM Security Services
Cash management is not an easy task for commercial establishments. Hence, we offer world class ATM security services. Our security guards are responsible, accountable and extremely cautious. Our staff is well trained that they ensure there is safe handling and storing of cash and other valuables. Our ATM services include cash replenishment services, cash management services, deposit pick up and cash processing. The guards are vigilant and alert and transport cash, documents and valuables swiftly and securely.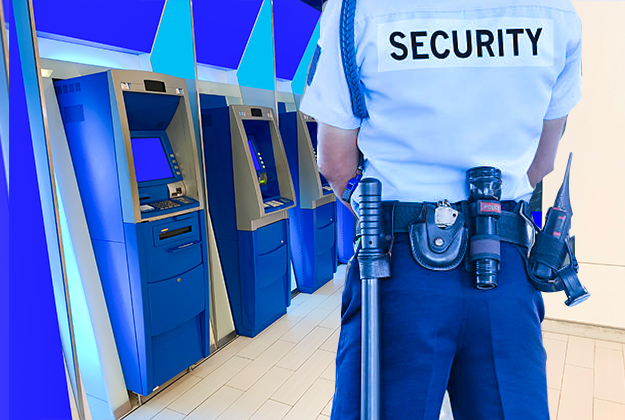 Bank Security Services
We offer bank security services and our team consists of well-trained security personnel to render consistent security services. Our bank security guards render consistent duty for 24 hours a day. They are equipped with the latest security weapons and respond to emergencies in a balanced and logical manner. They are trustworthy and cater to the security required for transportation of cash and other financial documents.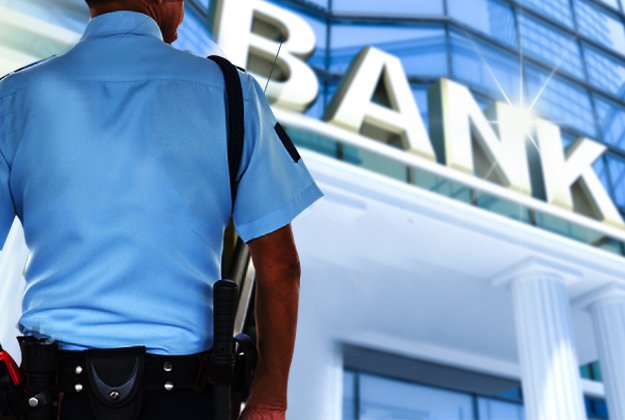 Malls/Retail Outlet Security Services
Malls hold high commercial value because of the frequent flow of visitors. Hence, it becomes highly essential to focus on mall security for a secured and peaceful environment. At Blue I Enterprise, we offer shopping mall security guards who are responsible for monitoring the entire shopping mall and addressing all emergencies. They also ensure that the customers/visitors use the facilities safely. We offer both armed and unarmed uniformed security guards.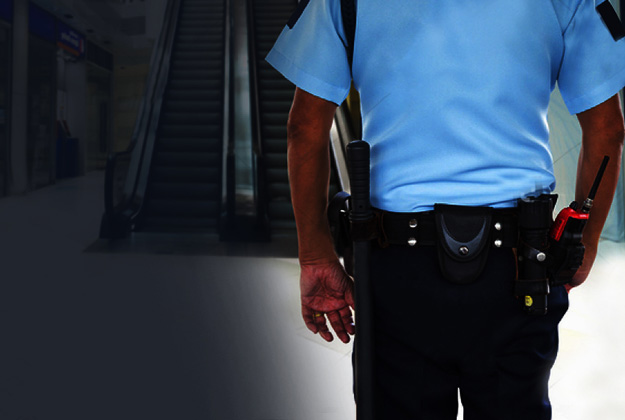 Corporate Office Security Services
Having vast experience in the field of corporate management, we provide efficient security personnel. Our security services are known for their reliability, timeliness and cost effectiveness. Our security guards are at your service 24 hours per day, all year round. They are always present on time for the execution of their duties. Our office security guards are physically fit, mentally stable and pro-active. We can provide both security guards and security officers to our clients, as per their specific requirements.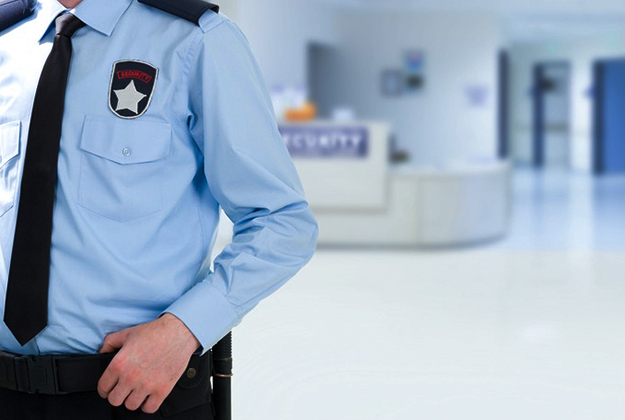 Download Brochure
Provide high quality security services which always keep the customer Satisfaction.