Our company provides event management security solutions for corporate events, exhibitions, conferences, private functions, concerts and public gatherings. Event security in very important to tackle stage management, disaster management, celebrity or performing artist security, crowd control, parking control and access control.
Corporate Events Security Services
At Blue I Enterprises, our mission is to provide you with end to end security solutions so that your event runs smoothly without any obstruction. We provide security services for a whole range of corporate events like product launches; share launches, corporate conferences, corporate banquets, sponsorship announcements, corporate hospitality, press conference and media events. Our goal is to give the client complete satisfaction.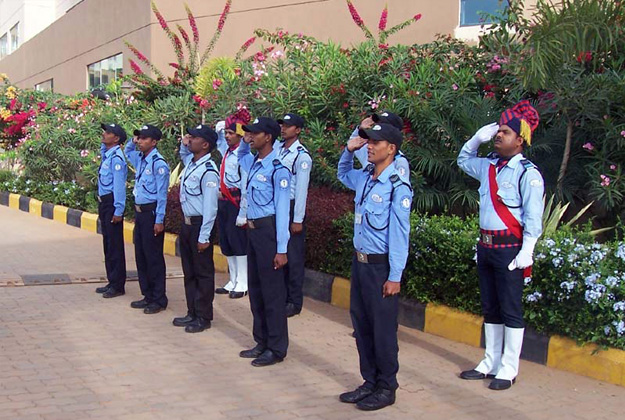 Exhibitions / Conferences Security Services
We offer well trained security guards for exhibitions and conferences. Our well-equipped and trained security guards prevent any potential disaster and ensure smooth functioning of the event. We provide security officers for guest list registration monitors, reception greeters, and traffic supervisory staff, overnight security officers, valet attendants, vehicle guards, cloakroom, Shuttle drivers, consultants and security advisors. Our security officers are courteous and are experts in access control, crowd control,services and parking control management.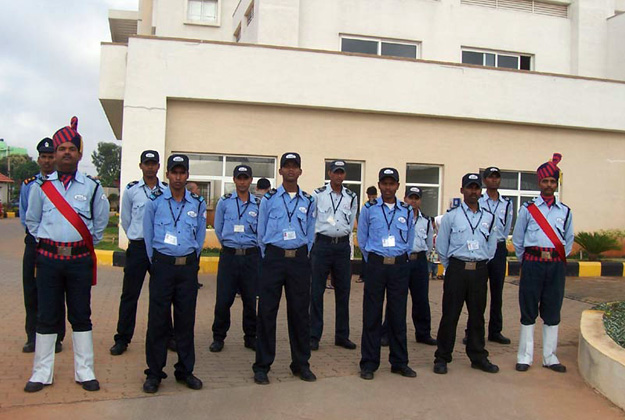 Private Function Security Service
We have appropriate security solutions for Private Functions. We have well-dressed professional security personnel to blend in your event. Our guards ensure smooth functioning of your private function and take complete control over any incidences which may escalate to property damage or violence. We provide event security covers for after conference parties, wedding receptions, charity lunches, fundraisers, award ceremonies, engagement parties, security conventions and sporting events.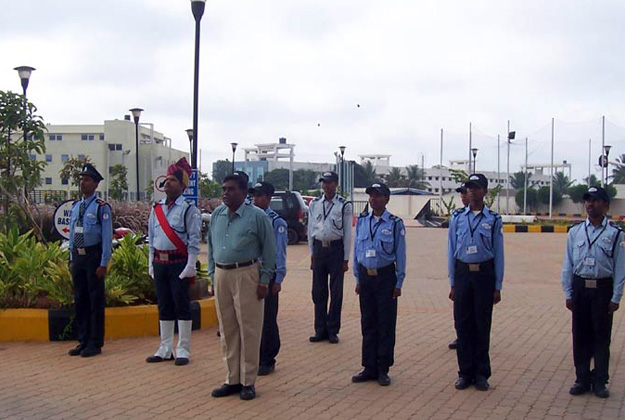 Cultural Functions / Concerts Security Services
Providing security guards for Concert is one of the most important challenging job. Blue I Enterprises provide trained and experienced security guards for cultural functions and concerts where unpleasant situations are handled well. We offer cover security for film shows, singing concerts, fashion shows, model hunts etc. Our concert security guards are extra vigilant about properly screening ticket holders, maintaining crowds and keeping concert goers, workers and entertainers safe.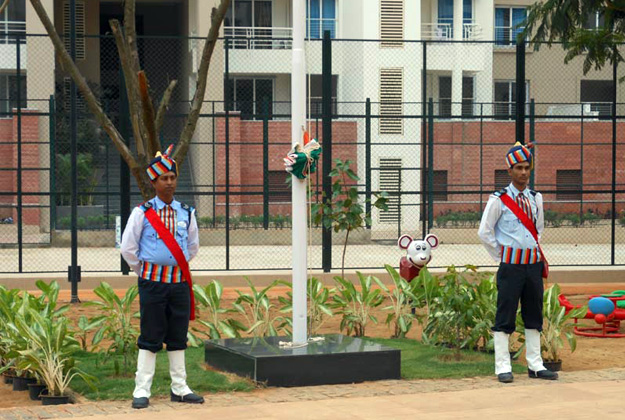 Download Brochure
Provide high quality security services which always keep the customer Satisfaction.